A few years ago, I had no idea primer even existed...not until I went to purchase a different type of foundation...from none other than, SEPHORA! Don't you hear the angels?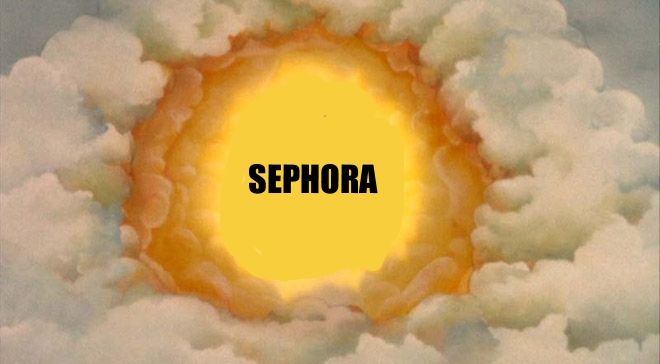 I will never forget the first time I ever used it and how shocked I was that my eye shadow still looked amazing 10 hours after I applied it. I was blown away! I found out that primer is essential for creating a perfect canvas for all the rest of my makeup. Using primer helps foundation, eye shadow, lipstick, etc. go on smoothly and increases the longevity of makeup.
Good primer is a good investment!
So, since my first time using primer, I did some digging and tried many different variations and brands. Primers are an incredibly popular pre-step to foundation application. Foundation primer creates a smooth surface for foundation or tinted moisturizer, filling in pores and fine lines so your foundation doesn't. You'll find your foundation will seem to melt onto your skin, rather than sit atop it when you apply a primer first.
I dedicated a week to finding the most popular primers on the market and finding out what other's had to say about why they liked the products.
Bare Escentuals "Prime Time" Foundation Primer, $23, is a favorite among makeup junkies. This mineral primer is preservative-free and great for all skin types. It combats flaky, dry skin and rough patches, while also filling in those fine lines and wrinkles that provide a satin-like base for foundation. Talk about silky smooth!
Another favorite is Smashbox's Photo Finish Foundation Primer, $17, which is hands-down one of my Top 5 favorite primers! It provides a flawless base for foundations and tinted moisturizers. The primer contains silicone, so it feels light and velvety.
Next up is a product I personally have never tried, but I've always heard great reviews about it. Clinique Pore Minimizer Instant Perfector, $20, is beloved by its users for it's silky texture and matte finish. Many testers even claimed it magically made their pores disappear. Why haven't I tried it yet?
While this product may be a little pricier than the others, Hourglass Veil Mineral Primer with SPF 15, $52 is another product that feels like satin; this mineral-based primer has a bonus: SPF 15! A primer with a bonus, what more could a girl ask for?
Tell us what you're favorite primer is!